Guardiola Disaster for rest of Premier League as Guardiola shows hunger for long-term Man City success Sam Lee 01:32 5/18/18 FacebookTwitterRedditcopy Comments(0)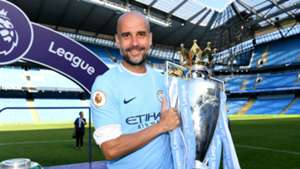 Getty Images Guardiola Manchester City Premier League Opinion The Catalan has seemed weary by the third season at his previous clubs but he is clearly focused on bringing success to the Blues for years to come "I need to see if I have the desire and strength to keep going, and if the players are the same. If I could sign for half a year, I would do it."Half-way through his third season at Barcelona, Pep Guardiola wasn't sure if he could go on much longer. He would eventually sign a one-year extension, but then took a year-long sabbatical from the game in New York – about as far from football, geographically and emotionally, as possible.He agreed to join Bayern Munich, but a contract extension was never on the cards. In fact, half-way through his third season in Bavaria, at around the same point that he started to wonder about his durability at Camp Nou, he had already decided to move on again. Article continues below Editors' Picks Goalkeeper crisis! Walker to the rescue but City sweating on Ederson injury ahead of Liverpool clash Out of his depth! Emery on borrowed time after another abysmal Arsenal display Diving, tactical fouls & the emerging war of words between Guardiola & Klopp Sorry, Cristiano! Pjanic is Juventus' most important player right now Manchester City were clearly keen to avoid the same doubts creeping in. They had long waited to get their man – they initially tried in 2012, shortly after Roberto Mancini delivered their first title – and they have wanted to extend his three-year deal ever since he signed it in the summer of 2016.Not even a patchy first season dissuaded the club's decision makers from their belief that the Catalan is the right man for them and over the past few months they have been working hard to persuade him that he should spend more time with them than he did at Barcelona and Bayern Munich.Now that he has committed to City until 2021, a two-year extension when most expected nothing more than 12 months, the delight at the Etihad Stadium is palpable.And it is obvious why. He was brought in to take the club to the next level and he has just led them to the most dominant title victory in English football history. Over the course of two summers he has transformed a group of players that was high on talent but low on direction. By the end of Manuel Pellegrini's reign the Blues were drifting; they reached the Champions League semi-final but only ensured qualification for the next edition on goal difference, edging out Louis van Gaal's equally weary Manchester United outfit.Pellegrini was popular among the City support but the apathy that greeted his farewell, with thousands of fans leaving the Etihad before he had the chance to say his goodbyes, spoke volumes. The squad was old and tired, the fans frustrated. It is hard to imagine now, with City firmly at the summit of the English game, but Guardiola's task was a daunting one, even with the club's huge financial backing.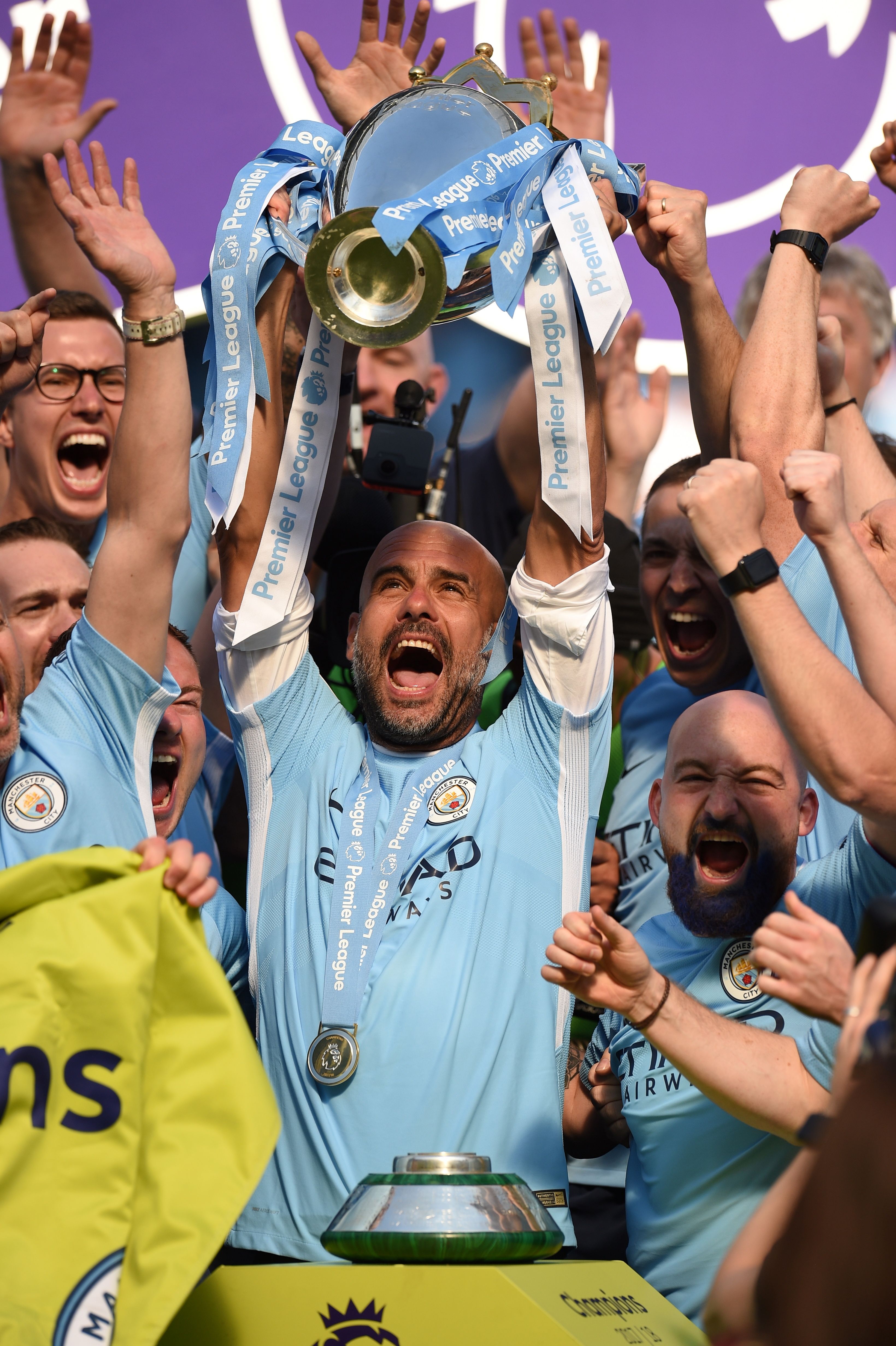 The club's long-term plan was to present Guardiola with a side ready to play his style of football, but while Pellegrini offered a more attractive brand than that of Mancini, it was nothing like what the Catalan would need. The squad, with an average of of just under 30-years-old, were ill-prepared for the new boss.That boss wanted a full overhaul of the defence but was only able to sign John Stones. Joe Hart would not contribute to the new style and he was swiftly shipped out, despite protestions from important senior figures.Claudio Bravo helped transform the Blues' approach but his inability to keep the ball out of his net played a huge part in their failure to challenge for the title, and in fact summed up Guardiola's first season; progress in terms of style but stagnation in terms of results.That progress in playing style, however, was the key. If you looked closely you would have seen that City were heading in the right direction. Guardiola's principles had started to take hold and the arrival of several new players in key areas, particularly in goal and at full-back, ensured he finally had all the tools needed to replicate the kind of success he has had in Spain and Germany.Yes, City have committed plenty of money to their restoration project, but spending vast sums has never been a guarantee of success. The results and performances of his first season are testament to that, not to mention some high-profile, high-cost struggles across Manchester.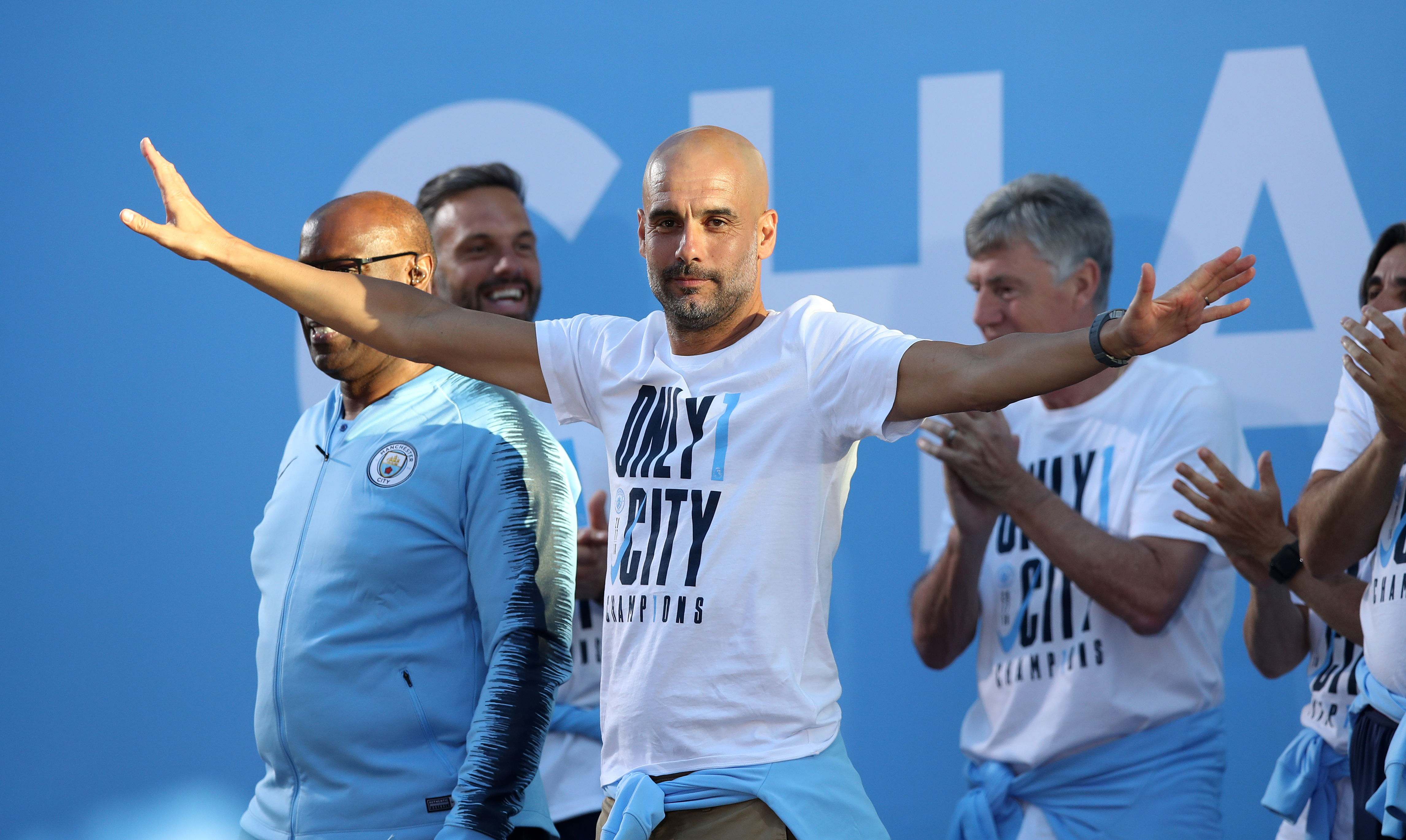 The success of Fabian Delph, in place of Benjamin Mendy, provides a neat example of Guardiola's ingenuity and his impact on this group of players. Mendy was one of the much-talked-about £50m signings last summer and many predicted major issues if he, as the club's only left-back, were to pick up an injury. But when he was ruled out for six months, Guardiola simply retrained Delph, changed City's tactics – sending Leroy Sane to the wing and Delph into midfield – and ensured their fine start to the season did not go to waste.The attention to the smallest of details, allied to the individual quality of the players, has ensured City are head and shoulders above the rest.The chasing pack already had a massive job on their hands in trying to peg back Guardiola's side. Can United invest in the right players and can Jose Mourinho get the best out of them? Can Jurgen Klopp strengthen in the right areas and come up with a plan to unlock stubborn defences? Will Spurs bring in players as good as their homegrown stars? Can Chelsea and Arsenal appoint the right managers?Those clubs already had enough on their plates as it was, and now it will be painfully obvious to them that Guardiola has the appetite to keep going and going and going. There is no guarantee that City's levels will stay this high, that their players will report back for duty in July and decide they are ready to work this hard yet again. But Guardiola's hunger remains, and that is a scary prospect for the rest of the league.
read more
Read More